FORBES: The West Coast may boast endless days of sunshine throughout the year, but there's simply no competing with an East Coast summer. The mass weekend exodus of city-dwellers from Memorial through Labor Day is a time-honored tradition up and down the Mid-Atlantic—from Boston to New York to Washington DC. Yet, no seaside destination is more popular at the moment than Montauk.
(24 June 2019)
ARCHITECTURAL DIGEST: "I was really struck by the romance of the place," actor Dominic West remembers of the first time he visited Glin Castle, the centuries-old, 20,000-square-foot fortress nestled on a sliver of Ireland's coast along the North Atlantic Ocean. It's no wonder—he was attending the 21st birthday party of the woman, Catherine Fitzgerald, who decades later would become not only his wife but also his co-owner of the Glin Castle estate.
(17 January 2019)
ARCHITECTURAL DIGEST: In typical Los Angeles fashion, the idea for Mulholland Distilling originated at a party.
(13 November 2018)
BRIT + CO: We know there can be no summer without winter, no warmth without cold, but forgive us for thinking that perhaps the lesson doesn't need to be learned for the entirety of November through April.
(27 December 2018)
POPSUGAR: In today's world, when the truth oftentimes seems stranger than fiction, it can be appealing to indulge in a little counterculture wisdom.
(8 October 2018)
Unless you've been living under a rock (or a spider's web), you've heard about the upcoming sequel to The Girl With the Dragon Tattoo, slated for release in November.
(28 September 2018)
POPSUGAR: The artists featured on our list of the sexiest rap videos of 2018 have to pay homage to the original "Nasty One": the queen of shock, Lil' Kim. Nicki Minaj may be inspired by Princess Diana, but she should also hail Lil' Kim, the original queen of rap.
(27 September 2018)
POPSUGAR: Before Beyoncé was twerking with Serena Williams on her visual album, Lemonade, she was celebrating her bootylicious independence from all those "Bills, Bills, Bills" with the members of Destiny's Child.
(26 September 2018)
POPSUGAR: When Eve burst onto the rap scene in the '90s, it didn't take long for everyone to wonder, "Who's that girl?" With her inimitable style (paw tattoos, bleach, leather) and silky voice, Eve took the world by storm with her own unique brand of talent and sex appeal.
(22 September 2018)
THE BOD EDIT: Deep in the waters of Southeast Asia, the Bajau swimmers dive to depths of 70 meters on a single breath. While the rest of mankind exists on land, this ethnic Malaysian tribe has evolved to life at sea.
(2 August 2018)
POPSUGAR: Wild Wild Country is the most addicting documentary on Netflix right now, exposing a relatively unknown (and undeniably chilling) chapter of American history.
(4 April 2018)
POPSUGAR: The six-part documentary Wild Wild Country is one of the most haunting and fascinating shows in recent memory. The series, which premiered this year, is the latest in a string of chilling cult documentaries currently available on Netflix.
(5 April 2018)
POPSUGAR: More is more? The latest viral beauty challenge taking YouTube by storm is in pursuit of the ever-elusive perfect shade of foundation.
(20 February 2018)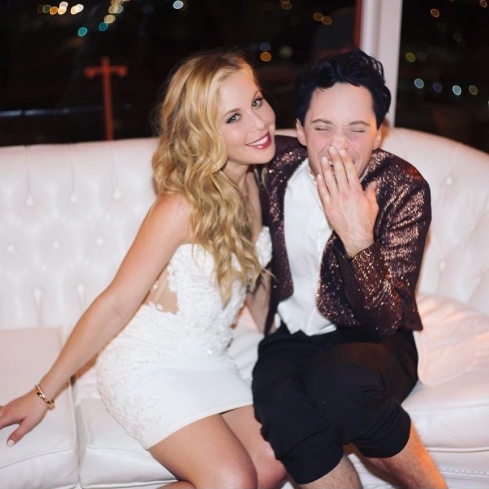 POPSUGAR: The figure skating commentators at this year's Winter Olympics at Pyeongchang, South Korea, are best friends (and former Olympians) Tara Lipinski and Johnny Weir.
(16 February 2018)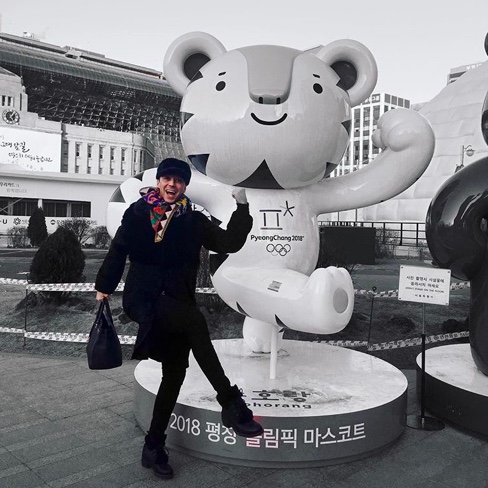 POPSUGAR: The 2018 Winter Olympics are officially underway, and the only thing colder than the ice in Pyeongchang, South Korea, is Johnny Weir's sassy one-liners.
(16 February 2018)
POPSUGAR: The countdown to the 2018 Winter Olympics in Pyeongchang, South Korea, is finally up, and while we can't wait to watch the curling (and wonder why we didn't become Olympic curlers ourselves) and sit at the edge of our seats during figure skating, we're most excited for the time-honored tradition of developing crushes on athletes.
(16 February 2018)
POPSUGAR: For figure skating, some of the most dramatic action has been happening rink-side at the 2018 Winter Olympics in Pyeongchang, South Korea — from the colorful commentary to the anxious theatrics on display at the "kiss and cry."
(15 February 2018)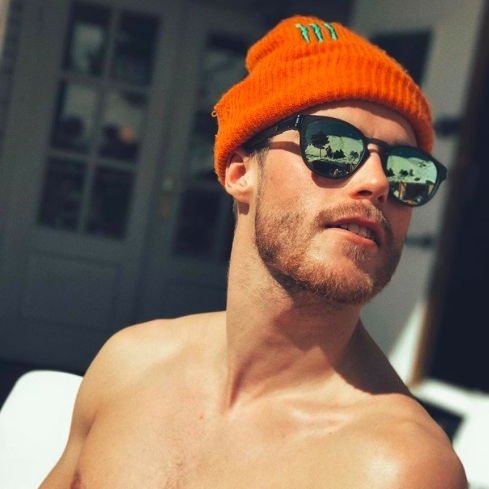 POPSUGAR: The hottest athletes from around the world will soon be descending upon South Korea to fight for the gold in the 2018 Winter Olympics. With that in mind, we've rounded up the hottest snowboarders expected to heat up the slopes in Pyeongchang.
(15 February 2018)
POPSUGAR: The 2018 Winter Olympics are underway in Pyeongchang, South Korea, and (thanks to some colorful commentary) the figure skating competition is heating up the ice. One of the most important skaters to watch this year is 18-year-old Evgenia Medvedeva.
(15 February 2018)
POPSUGAR: If you're one of those people that can't imagine working out without music but have grown tired of all your current playlists, we have good news: New year, new music! Tunes from Justin Timberlake, Cardi B, and Taylor Swift have already become our musical obsessions.
(8 February 2018)
THE FLAGSHIP: To continue with our global approach to holiday festivities, here are the top six traditions from around the world that we think you should incorporate into your celebrations on December 31st. (New Year's Eve is also the birthday of yours truly, so I'm particularly passionate about this topic).
(27 December 2017)
THE FLAGSHIP: Just as we did a Travel Guide to Netflix Shows for Thanksgiving, with no further ado, below is our travel guide to Christmas movies. We take you from London to Los Angeles, Upstate New York down to Manhattan.
(14 December 2017)
THE FLAGSHIP: The holiday season is upon us, and as many of us return home for Thanksgiving, we revert back to our high school ways. The most classic and time-honored of adolescent traditions? Sulking around and avoiding your family.
(14 November 2017)
CREATIVE PUBLISHING CRITICAL JOURNALISM: In transitioning to a more national media entity, the publication has expanded its reach beyond the confines of the five boroughs. This is a direct result of Williams' pioneering efforts to take its signature funny, smart, and irreverent attitude and reproduce it for a larger audience.
(1 May 2017)
ECHOES SENTINEL: It is alarmingly easy to occasionally feel trapped in the day-to-day banalities of your routine.
(9 November 2011)
CREATIVE PUBLISHING CRITICAL JOURNALISM: The upcoming March Vogue cover chronicles Taylor Swift and Karlie Kloss's friendship, heralding the blonde twosome with the tagline "Taylor & Karlie. Unstoppable, Inseparable, Adorable."
(19 February 2015)
THE CITIZEN: Lindsay Lohan, Nicole Richie, Paris Hilton. Besides being unparalleled celebrities for teen girls nationwide, these three women have something else in common: they are all getting in trouble with the law.
(29 August 2007)