ARCHITECTURAL DIGEST: In typical Los Angeles fashion, the idea for Mulholland Distilling originated at a party. "I met a fellow by the name of Doug from North Carolina and we just started drinking whiskey and talking about life," remembers cinematographer Matt Alper, who, along with actor Walton Goggins, co-founded the spirits brand and private salon, The Mulholland Room.
(13 November 2018)
IMDB: Locals were astounded and horrified by the influx of 7,000 free-love-worshipping spiritual seekers in their tiny town - of all the places in the world: Antelope, Or? - and it only gets weirder as the story goes on.
(2 April 2018)
MSN: You may have wondered what happened to the sprawling commune (7,000 residents at its peak) and the surrounding Wasco County. The answer might surprise you, though it shouldn't: everything about this story defies expectation.
(2 April 2018)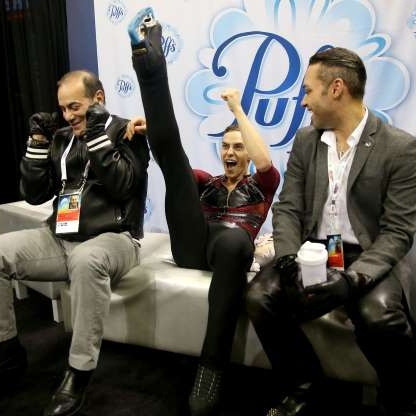 MSN: For figure skating, some of the most dramatic action has been happening rink-side at the 2018 Winter Olympics in Pyeongchang, South Korea - from the colorful commentary to the anxious theatrics on display at the "kiss and cry."
(14 February 2018)
YAHOO NEWS: One of the people affected by the conflict in Syria is Yasin Abu Samra, who was born in the Da'ara region, and fled his country at the age of 24 when civil war disrupted his life.
(21 May 2017)
RANDOLPH REPORTER: How tall are the Himalayas? What language is spoken in Lithuania? Which countries surround the Black Sea?
(15 August 2007)
RANDOLPH REPORTER: Randolph High School senior Matt Wilson, 17, had a truly international experience this summer.
(15 August 2007)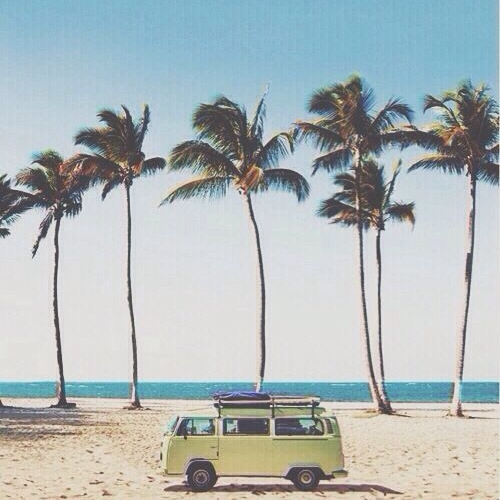 RANDOLPH REPORTER: Parents who put the brakes on busy schedules to attend a newly mandated teen driver safety course at Randolph High School have apparently given it an "A."
(1 August 2007)
RANDOLPH REPORTER: Sleeping in tribal huts, eating meat prepared underground and slinging a boomerang are just some of the adventures four Randolph Middle School graduates are enjoying on a one-of-a-kind trek Down Under.
(18 July 2007)
RANDOLPH REPORTER: Mayor Richard Leary on Monday diffused allegations by Township Council members that he ignored his mayoral duties by touting a public relations victory: The township's purchase of the 200-acre Dickerson Mine Tract.
(18 JULY 2007)
RANDOLPH REPORTER: With pomp and circumstance, raucous air horns and the presence of the traditional renegade beach ball, Randolph High School's Class of 2007 last Wednesday endured that once-in-a-lifetime rite of passage, their graduation.
(27 June 2006)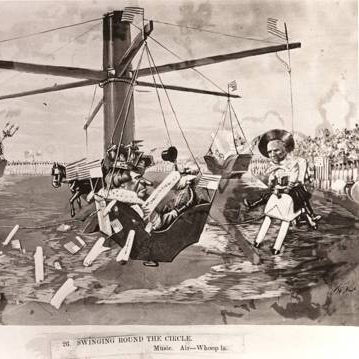 MORRIS NEWSBEE When the Morristown & Morris Township Library began its $8 million renovation in 2004, items that had been displayed for years in the library's South Street building suddenly had to find a temporary home.
(18 JUNE 2006)
MORRIS NEWSBEE: Crews broke ground for the long anticipated expansion of the Community Theatre Monday, June 12.
(18 JUNE 2006)